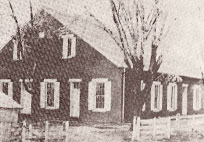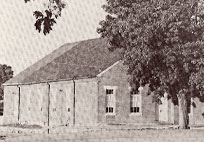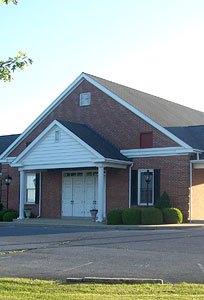 About Us
History often reveals interesting facts about the origin and naming of a church. Crossroads Community Fellowship, originally called Hess Mennonite Church, is no exception.

The original Hess Church was located one - quarter mile north of Rothsville on the farm of Sam and Christine Oberholtzer. The Oberholtzers had migrated to America from Switzerland in the early 1700's. Out of concern for their family and neighbors, they erected the church on a hill site and named it after Martha Hess, a daughter - in - law.

After a time community interest and attendance increased so that the little church became too small. A new site was sought. In 1856, a small lot of land was purchased from John Hess at the present location of the Lititz Dunkard Brethren Church. On this lot a brick house was erected that became known as the Hess Meetinghouse. The first service was held Sunday morning, September 27th.

The new church followed the pattern of the old in that it expanded rapidly. Church growth was enhanced in part by the establishment of a Sunday school. In 1898 the Hess Church became the first to have an organized Sunday school in the area. The size of the congregation began to grow rapidly and there were several remodeling and enlargement projects to the facility.

In the early 1970's, the congregation decided God was leading them to build a new building. Land was purchased from Richard Hess at the corner of Clay and Newport Road. The current building was dedicated on August 29, 1976. The old building was sold to the Lititz Dunkard Brethren Congregation.

In 2003, the congregation felt God wanted to do something new. As the culture of Lititz changed, the congregation discerned that a change to the name would better represent the vision God had given them. While remaining a Mennonite church, the congregation wanted their neighbors to know that the church is indeed here for the community.

The history of Hess Mennonite Church is a history of dedicated people - a people who sought to know and do the will of God through Sunday school, church evangelistic meetings, and missionary outreach. And God blessed the congregation with growth because the people were willing to do the work that God placed before them.

So in January of 2004, Hess Mennonite Church became Crossroads Community Fellowship (CCF). The congregation continued on with a new name and renewed focus on the original vision of the congregation. CCF wants to reach the community for Jesus, train up leaders and send out workers. In one sentence, CCF is transforming and equipping lives through the love of Jesus Christ.

With regular attendance over 100 people each Sunday, God is again increasing the size of the congregation at a steady pace. CCF has become known for its friendly, welcoming atmosphere, its family feel and intergenerational interaction. God is doing new and amazing things each week at CCF.